OpenLCB Hardware: DevKit
The OpenLCB / NMRAnet Developer and Early Adopter Kit, of DevKit for short, is a kit meant to be used to explore and extend the OpenLCB / NMRAnet accessory bus system.
D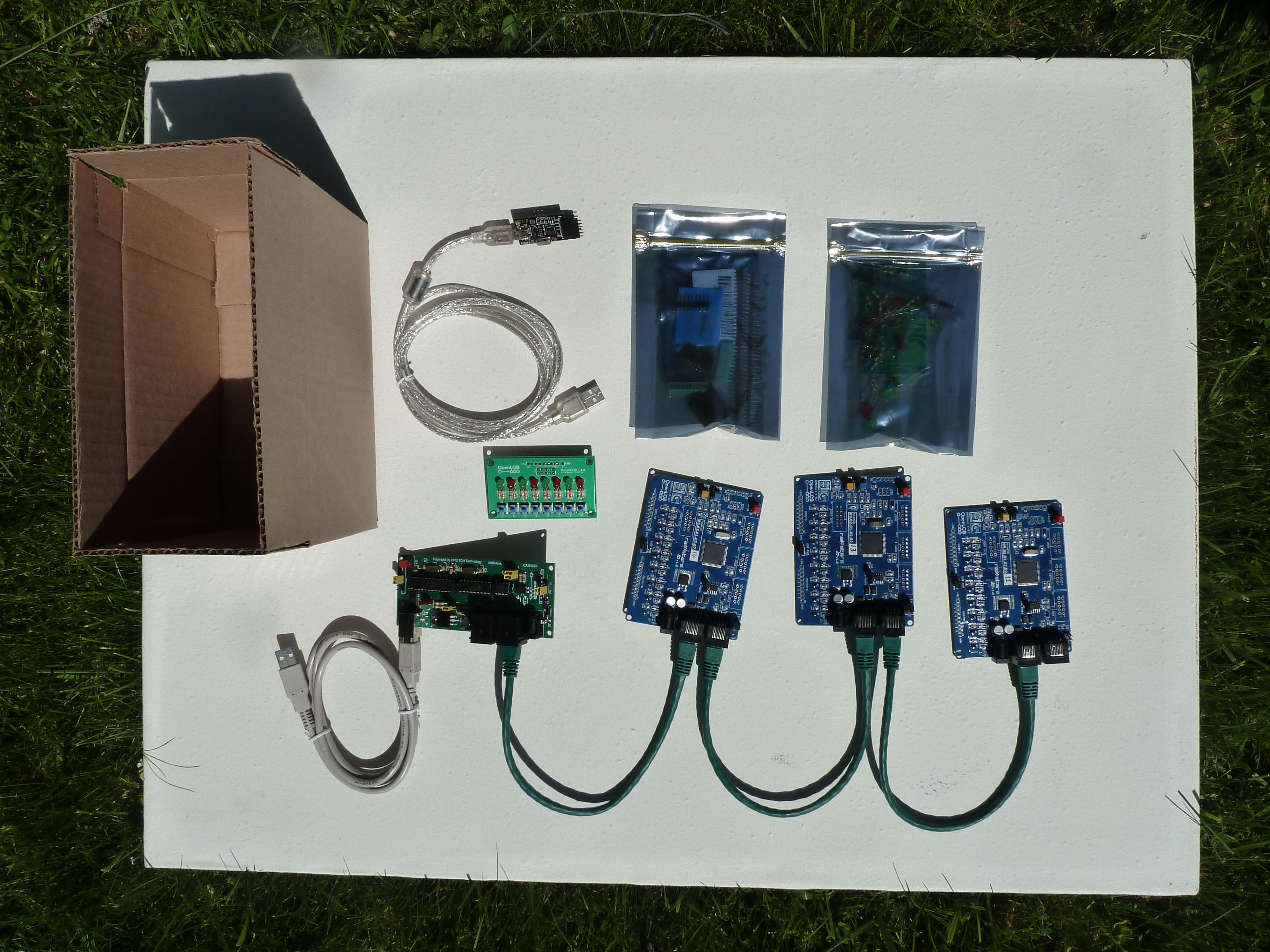 evKit Contents
Three Railstars Io nodes,
with three CAT5 cables

One TCH Technology CAN/USB Adapter,
with cable

One USBSerial Adatpter, with cable

Two mini-panels, ButtonLED,
one in kit form

A selection of connectors

Quick Start manual
The DevKit does not include a power supply.
It requires a 7-12VDC power supply.
Links
TCH Technology CAN/USB Adapter
D.P.Harris ButtonLED8 mini-panel
Access & Versioning
The current content of this development area, including code, documents and web pages, is kept in the OpenLCB SourceForge.net SVN repository in the "trunk/prototypes/hardware/DevKit" directory. To check it out, please do:
svn co http://svn.code.sf.net/p/openlcb/svn/trunk/prototypes/hardware/DevKit DevKit
For more information on the SVN source code management tool, please see the SVN website and the online SVN book.
---
This web sites contains trademarks and copyrighted information. Please see the Licensing page.
This is SVN $Revision: 1644 $ of 08/16/09.